To upload a social proof, log into your PanelPlace account and click on the "Social Proof" tab.
Then click on "Add my proof".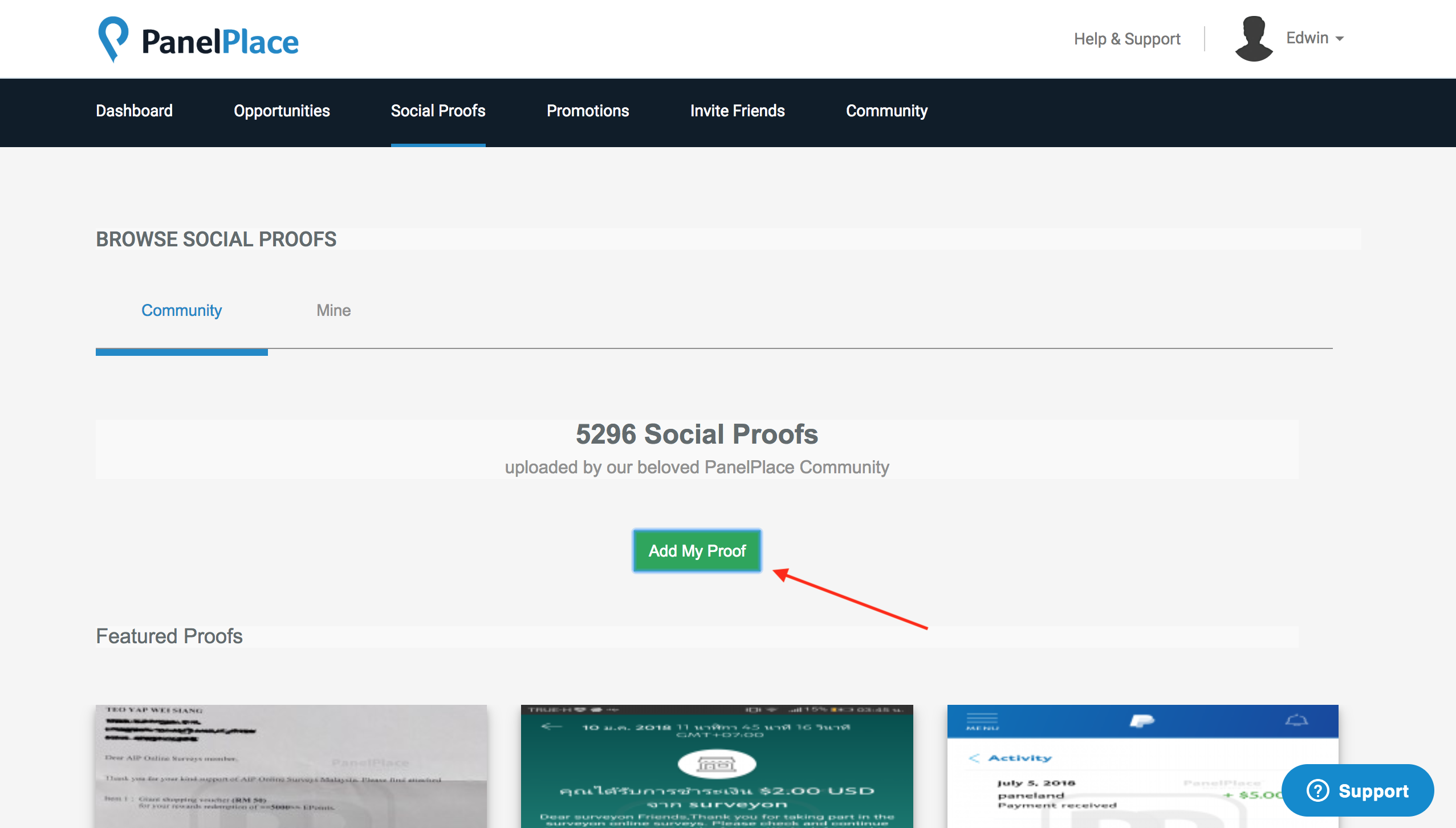 After which, select the image (JPEG, PNG, Gif) file, opportunity, amount earned and payment date. Fill in your comments about the social proof and click on Submit. 
If the image is not related to any survey panels, you may type any amount. 
Good social proofs will be selected and published on our website.
For survey panels, you can follow the guidelines below of what constitutes a good image.